IN-STORE PRICES
There is a minimum of a one-hour charge for all in-store services, and the fee is due at check in. This excludes data recovery services. Prices also include nonrefundable labor charges.
• Regular Service – $99.00 per Hour
Begin Repair within Five Business Days or Longer, Based on Current Backlog• Priority Service – $119.00 per Hour
Begin Repair within 48 Hours
• Express Service – $139.00 per Hour
Begin Repair within Two Hours
• Wait Service – $149.00 per Hour
Begin Repair or Consultation While You Wait (Appointment Required)
• In-Store Consultation – Call for Rate
Appointment Required
ON-SITE RATES
All on-site repair rates are a minimum of one hour for the first hour, then 15-minute increments. Expedited service is available for hurried clients. Normal on-site response time is about 48 hours, but may be sooner depending on our current backlog. We also offer discounted rates with guaranteed response times when you prepay for 10 or more hours. More information is listed below under Discounted Time Blocks
Service Charges:
• Regular – $159.00 for First Hour, $99.00 for Each Additional Hour
Response Time Based on Backlog• Priority – $189.00 for First Hour, $149.00 for Each Additional Hour
Response within 24 Hours
• Express – $229.00 for First Hour, $179.00 for Each Additional Hour
Response within Four Hours
REMOTE SUPPORT
15 Minuites Minimum charge
• Remote & Telephone Support- $129 per hour (billed in 15 Minute Increments)
LEVEL ONE RECOVERY
There is a nonrefundable $129.99 minimum charge for level one data recovery, even if we cannot recover lost data. During the process, our computer experts will attempt to recover all or partial data within one hour or less using standard utilities starting within 24 business hours after you've paid the recovery fee.
LEVEL TWO RECOVERY
Level two recovery is available with a minimum charge of $199.99. If level one data recovery fails, we'll take the methods to the next level, using specialized utilities that run overnight. The usual turnaround time is only two or three days. If we are not able to recover any data, you would just be liable for the initial level one charge.
LEVEL THREE RECOVERY
Ranging from $1,000.00 to $2,000.00, level three recovery is what we use when all other recovery methods have failed. In short, we send your hard drive away to a company specializing in data recovery, and will have it back to you in as little as one or two weeks.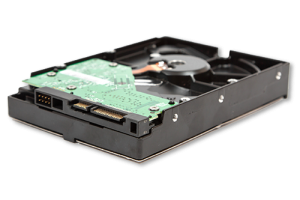 Disclaimer:
Please note that we cannot guarantee that we will be able to recover any lost data. We also don't guarantee that recovered data will not be corrupted or incomplete when restored to your computer's hard drive. If you have a current time block contract with us, you'll receive a discounted rate of one hour for data recovery level one, or two hours of data recovery level two deducted from your contract.
We offer discounted time block contracts with guaranteed response times click button below for more information.
Computer Repairs of IBM™ Compatible Computers, Compaq™, Sony™, & Hewlett-Packard™ Brands
Laser & Inkjet Printer Repairs of Hewlett-Packard & Epson™ Brands
Network Cabling, Installation, Consultation, Training, Troubleshooting, & Support
Cloud 365 Services